Coronavirus/COVID-19 Updates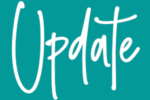 I continue to monitor our community health situation, and the spread of Coronavirus/COVID-19. At this time, masks are still required for all office visits and classes. As always, I am working to provide the most current information and research. 
The health of our families – both yours and mine – is my priority.
Coronavirus is part of a large family of viruses which cause respiratory symptoms, sometimes severe. COVID-19 is the infectious disease caused by the most recently discovered strain of coronavirus, which is proving to be highly contagious; the disease can be spread through droplets from the mouth or nose of an infected person whether or not they are exhibiting symptoms. 
COVID-19 has not been detected in breastmilk, though antibodies for it have (human milk is amazing!).
For those who have been exposed or show symptoms of COVID-19, current guidance from the World Health Organization (WHO) states that continuing to breastfeed and/or providing baby with expressed milk is preferred. Safety precautions include:
wearing a mask when holding or feeding baby;
washing hands before and after holding baby;
routinely cleaning and disinfecting surfaces.
The Academy of Breastfeeding Medicine (ABM) has also issued a Statement of Considerations for COVID-19 Vaccination in Lactation; you can find that information
here
.
Virtual/Telehealth Visits + COVID-19 FAQ
Marissa Honey-Jones – updated January 30, 2023