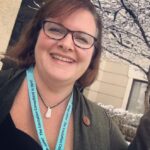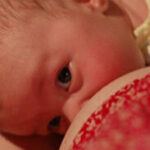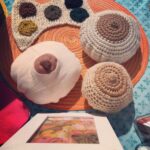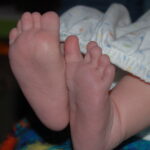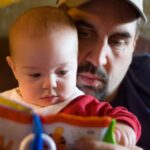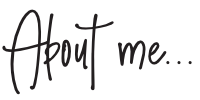 Hello! I am Marissa, and my pronouns are she/her. I am an International Board Certified Lactation Consultant (IBCLC), TummyTime!™ Method Professional, Holistic Sleep Coach, and Trained Babywearing Consultant with over 15 years of experience supporting families. As member of your healthcare team, my mission is to provide the most up-to-date clinical care, and to equip parents with tools and information for the foundations of life with their baby.
As a first time mom, I struggled. Without nearby family and friends who had "been there", days with my newborn son were filled with a crazy mix of overwhelming joy for my beautiful baby and persistent frustration with our post-birth and breastfeeding challenges. A visit with an IBCLC steered us in the right direction for solving some of the issues, a babywearing demonstration at a local business gave us additional tools, and soon I worked up my courage to attend a breastfeeding support meeting, where we were welcomed with compassion and directed to a variety of excellent resources. Then – whether by sheer luck or divine providence – a friend I had only known online throughout our pregnancies invited me to join her for coffee at a local shop, and it was the beginning of my circle; we met weekly for the next year, I attended monthly support meetings, and I looked for more opportunities to connect with others. This community became integral in both my breastfeeding and parenting journeys.
These days, my "baby" is now a teen, and we are in a different stage, but the impact and experiences of those early days and years prompted my desire to support others, first in a peer role, and then as a credentialed professional. I am deeply committed to providing families with accurate information and compassionate support. I actively advocate for breast/chest/human milk feeding, and I also know that choices and circumstances are unique for each family – I meet you where you are, and support you to wherever you would like to be. I am experienced in providing safe and accurate information for dyads who are supplementing with formula, pumping, and bottle feeding. After co-founding a highly successful breastfeeding medicine practice, I am settled back into a framework that best aligns with my needs and values.
My conveniently-located office is easily accessible from major freeways, and I am excited to make this a cozy gathering spot for families from all over the Phoenix metro area – including Scottsdale, Cave Creek, Fountain Hills, Tempe, Chandler, Gilbert, Queen Creek, Mesa, Glendale, Peoria, Surprise, Buckeye, and beyond. This comfortable space is designed with you in mind, where we can evaluate and address feeding concerns and provide family-centered care.
I am committed to supporting each family's unique circumstances along to meet their goals – whatever those may be – and holding space for their individual journey.

I value you, and I value your story.